Angel A. Juan & Meritxell Roca
ajuanp(@)gmail.com, mrocasa(@)uoc.edu
Internet Interdisciplinary Institute (IN3)
Open University of Catalonia (UOC), Spain










Thanasis Daradoumis
daradoumis(@)aegean.gr
Dep. of Cultural Technology and Communication
University of the Aegean, Greece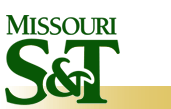 Scott E. Grasman
grasmans(@)mst.edu
Engineering Management and Systems Engineering
Missouri University of Science & Technology, USA








Javier Faulin
javier.faulin(@)unavarra.es
Dep. Statistics and Operations Research
Public University of Navarre, Spain









Updated December 21st, 2010

Call for Chapters for IGI Book
http://dpcs.uoc.edu/ajuanp/e-research
Collaborative and Distributed E-Research: Innovations in Technologies, Strategies and Applications
PDF version of this Call for Chapters

CALL FOR CHAPTERS - IGI GLOBAL
2-5 Page Proposal Deadline: January 30th, 2011 (hard deadline)
Book Title: Collaborative and Distributed E-Research: Innovations in Technologies, Strategies and Applications
Keywords: Collaborative and Distributed e-Research, Computer Supported Cooperative Work, Internet-based Knowledge Communities, Scientific Social Networks.
A book to be published by IGI Global http://www.igi-global.com
Editors:

Angel Juan*

;

Thanasis Daradoumis,

Meritxell Roca

;

Scott Grasman

;

Javier Faulin

(*) http://ajuanp.wordpress.com


Computer Science Department / Internet Interdisciplinary Institute

Open University of Catalonia (UOC)


Rambla Poblenou, 156, 08018 Barcelona, Spain

Tef.: +34 933 263 627


Fax: +34 939 568 822

Collaborative and Distributed E-Research (CDER) refers to the use of the Internet and Information Technologies (ITs) in general to develop international and distributed scientific research. In a global world, researchers and research groups do not have to limit themselves to geographic or temporal regions and zones. On the contrary, they have now the opportunity to use ITs to collaborate, without physical interaction, with other researchers and groups from different parts of the planet. Benefits of collaborative e-research are evident, just to name a few: researchers can interact and share knowledge with other remote researchers with similar interests without having to move from one country to another; international knowledge communities or social science networks can be easily and quickly configured; participation in foreign research projects is promoted; PhD and Master theses can be co-advised by several senior researchers from different institutions; and so forth. Therefore, there is little doubt that ITs, and particularly the Internet, are becoming a decisive tool in the international research arena and, in fact, they are changing the way scientific research is performed worldwide.

OVERALL OBJECTIVES OF THE BOOK

The main purpose of this text is two-fold: (1) to provide insight and understanding into practical and methodological issues related to collaborative e-research, and (2) to provide insight and understanding into current and future trends regarding how research is performed over the Internet and what technology is being employed. In particular, the objectives of this book are:
To identify and publish worldwide best practices regarding Collaborative and Distributed e-Research at international level.
To share theoretical or applied models and systems used in Computer Supported Collaborative Research, including the use of computer-supported collaborative research for international research projects.
To forecast emerging technologies and tendencies regarding Collaborative and Distributed e-Research and e-research management systems.
To provide the academic community with a base text that could serve as a reference in research on Computer Supported Collaborative Research.
To present up-to-date research work on how the WWW is changing international research experiences and practices in a global and web-based world.
The text will be useful for academics and professionals involved in Collaborative and Distributed e-Research, international research centers, collaborative software developers as well as instructors implementing courses in computer-supported collaborative work.

The text will also be potentially useful for senior year undergraduate or graduate studies in Computer Science, Computer Engineering and Information Technologies.

RECOMMENDED TOPICS INCLUDE, BUT ARE NOT LIMITED TO, THE FOLLOWING:
Computer supported collaborative research

Collaborative and distributed e-research

Computer supported collaborative learning/work

Internet- and web-based research

Groupware for collaborative e-research

Research management systems

Scientific social networks for research

Internet-based knowledge communities

International experiences and case studies on CSCR

Best practices and strategies for efficient CSCR

Benefits, challenges and future trends in CSCR

Human-computer interaction in collaborative e-research

Quantitative and qualitative data analysis in CSCR
Monitoring and assessment of collaborative e-research

Researchers and practitioners are invited to submit on or before January 30th, 2011, a 2-5 page manuscript proposal (MS Word) clearly explaining the mission and concerns of the proposed chapter. Authors of accepted proposals will be notified about the status of their proposals and sent chapter organizational guidelines. Full chapters are expected to be submitted by March 15, 2011. All submitted chapters will be reviewed on a double-blind review basis. Inquiries and submissions can be forwarded by e-mail to ajuanp(@)gmail.com The book is scheduled to be published by IGI Global, http://www.igi-global.com, publisher of the IGI Publishing (formerly Idea Group Publishing), Information Science Publishing, IRM Press, CyberTech Publishing, Information Science Reference (formerly Idea Group Reference), and Medical Information Science Reference imprints.
2-5 Page Proposal Deadline:

January 30th

, 2011 (hard deadline)
Full Chapters Deadline: March 15, 2011
Review Results: May 31, 2011
Revised Chapters Deadline: June 30, 2011
Notification of final acceptation/rejection: July 30, 2011
Print-ready manuscript: August 15, 2011